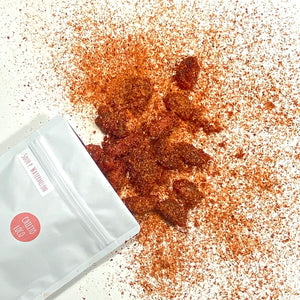 Sour P. Watermelon covered in Chile and chamoy.
Small: 4oz
Large: 10oz
Very very good!
I love this candy! I've been watching SpiceKing get boxes of stuff on tik tok and I just had to try it! It was the best candy I've ever had
Package on time
Very true to their delivery date. Great candy products.