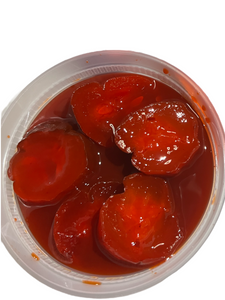 It's FINALLY HERE!! Our Chilitoloco chamoy pickle bites are ready to make your mouth water!!
Our Chamoy pickle bites are the perfect blend of sweet and sour, we know they will keep you wanting more! 
8oz container of thick pickle bites 
Definitely going to order again
chamoy pickles
hii, the chamoy pickles we're good!!!!